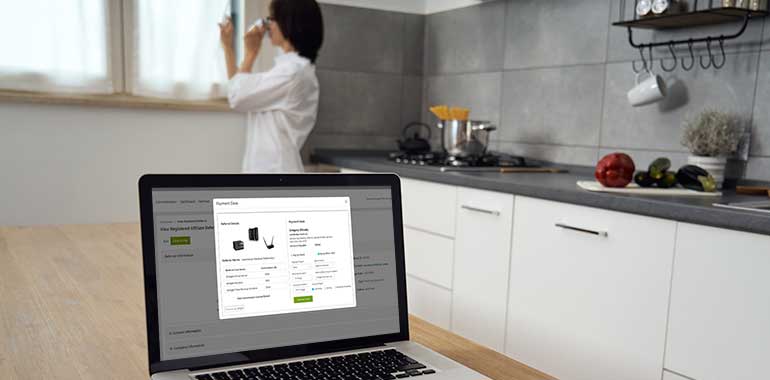 What Are the Advantages of Using Affiliate Marketing Software?
Get practical advice on recruiting, onboarding, enabling, paying, and managing your Affiliate Partners with Affiliate Marketing Software.
Affiliate marketing software focuses on building and managing a thriving affiliate network through automation. Affiliate marketing has existed for ages. However, with the advent of the Internet, a variety of new communication channels and affiliate programs have appeared and have led to the emergence of marketing and sales automation tools, including a whole new category of software called affiliate marketing management (AMM) software. In this article, we will explore how affiliate marketing software actually works.
What Are Affiliate Marketing Partners?
Affiliates essentially refer to a group of partners promoting a brand without selling the products and services directly to an end buyer. Based on the promotions provided by the affiliates, end customers reach out to a brand, either online or via a physical location, or over the phone, to procure a product and service. An affiliate typically receives a referral fee for each lead and a sales commission once a transaction is completed. These sales commissions tend to be much lower than commissions earned by a transacting partner such as a reseller, agent, or service provider.
When we think about any software that automates business processes, we need to think logically about the steps that the business is trying to automate. In the case of affiliate marketing management processes and affiliate programs, we need to think about the lifecycle of affiliate marketing, which includes affiliate recruitment, affiliate onboarding, affiliate enablement, affiliate payments, and affiliate management. Let's "double-click" on each of these phases to see how affiliate marketing software automates these sub-process steps.
How to Recruit Affiliate Marketing Partners?
There are many types of affiliates. It could be a blogger writing about cooking and referring readers via links to the website of a company that sells ingredients, a manufacturer of cookware, or some other retailer. An affiliate could also be an engineering house that designs heating and cooling systems and refers construction companies to high-value products. Companies that want to recruit affiliates usually target specific audiences using traditional direct marketing techniques. Therefore, your affiliate marketing software needs to include a set of "market to" tools that can be integral to your affiliate network management capabilities.
How to Onboard Affiliates?
Once you have reached out to generate interest from a group of potential affiliates, you need an online destination site and a form that prospective affiliates can fill out to apply and sign up. Now, based on the types of products or services you plan to promote via an affiliate network, you may keep the registration and onboarding open to all, or you may have a gated process where someone reviews and approves prospective affiliates. Once the affiliate partner has been approved to join the program, the onboarding steps begin through the affiliate marketing software. These include activities like contract signing, submission of tax paperwork, and training that teaches affiliates how to use various promotional tools, how to refer or register a lead, and then how to get paid. All of these activities can be automated using affiliate marketing software.
How to Enable Affiliate Partners?
Once a group of affiliate partners has been onboarded, the next step is ensuring they are properly enabled. This enablement often starts with an online learning program that shows them how to market and promote a specific set of products and services. The simpler the product or service, the less complex the marketing tactics—and vice-versa. However, traditionally most affiliate marketing software executed through an affiliate program includes affiliate link promotion (hyperlinks to products and services that an affiliate can embed in a blog, article, news release, or other promotional vehicles), advertising widgets (blocks of HTML content that an affiliate can embed on their website) and various other online and offline advertising tools, including direct mail, posters, banners and more.
How to Pay Your Affiliate Partners?
Just as a reseller partner resells your products and services similarly, an affiliate re-markets your products and services on your behalf. But there is an important distinction to keep in mind. Transacting affiliate partners traditionally get paid on commission when the partner organization makes a sale. Non-transacting affiliate partners, on the other hand, typically get paid based on the leads or traffic they generate, which may or may not lead to a sale. Therefore, the payments for affiliates tend to fall into two broad categories: commissions or incentives for leads and commissions that are paid when the lead actually buys products or services. Affiliate marketing software needs to be able to manage both kinds of payments efficiently and keep them distinct.
How to Manage Your Affiliate Partners?
Broadly speaking, the management capabilities of affiliate marketing management software include the first four steps cited above: recruitment, onboarding, enablement, and payment management. All of this can be done with a PRM software solution that provides an affiliate dashboard with affiliate links,  conversion rates, affiliate commissions, and affiliate sales. This is all done through an affiliate marketing program customized and hyper-personalized through affiliate marketing software. However, the affiliate program must extend beyond those four functions. For example, affiliate marketing software should provide users with tools to run integrated analytics so that organizations can quickly understand which promotions are working and which are not, identify steps that should be taken to expand the coverage of certain products via affiliates, and determine which products need to be scaled back. Affiliate marketing software should also allow a brand to efficiently discontinue products and ensure that affiliate partners are no longer promoting these products. In the case of high-impact personal products, especially, it's essential that when a product is recalled that all affiliate marketing campaigns stop marketing immediately.
There are many other functions affiliate marketing software must be able to carry out, but these five categories executed through a robust affiliate marketing strategy represent the essential high-level requirements.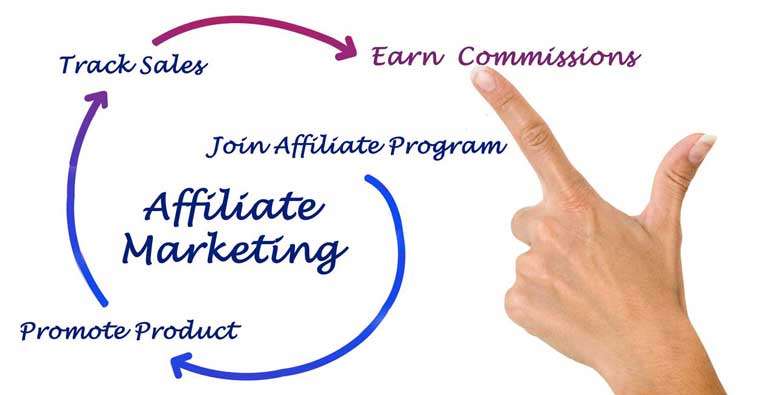 Can You Automate Affiliate Marketing?
Target
Select the right set of affiliates to target the right audiences who are interested in your brands and solutions. Reach out using an affiliate marketing software-based platform based on your affiliate marketing strategy to communicate and promote your solutions through your affiliate program to your target affiliates at a significantly lower cost.
Expand
By building your global affiliate network, you can expand your reach exponentially at a much lower cost. This amplifies your brand and creates a competitive advantage for your organization to reach target audiences at a lower cost.
Perform
Enable your affiliates with the right set of tools and promotions to engage your targeted audiences. Convert traffic to your website to real leads and transactions. Measure performance and optimize tactics and access to dramatically increase your ROI.
How Does Automation Affect Affiliate Marketing?
Automation can greatly affect affiliate marketing by allowing business founders and owners to focus on larger marketing initiatives and decisions rather than spending time on technical tasks. With real-time reporting and the ability to easily manage commission rates and types, automation software can help to optimize and streamline a business's referral program. Additionally, the automation of tasks such as email marketing can help to increase the effectiveness of an affiliate marketing program and ultimately drive more success for online businesses.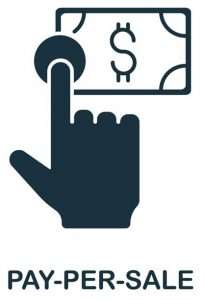 Next Steps:
This Best Practices Guide on Affiliate Marketing is designed to help you navigate your way through this evolving world. It will help you understand what affiliate marketing is, how it works, how to recruit, and how to manage your partnerships, and we'll share lots of hands-on best practices.
How ZINFI's Unified Channel Management Can Help
I hope this article gives you a broad perspective on how affiliate marketing management software can automate various business process steps. ZINFI's Unified Channel Management (UCM) platform comes with tools that allow brands to onboard transacting and non-transacting affiliate partners through customized automated paths. Having this functionality is essential—not only to ensure that broader messaging is not mixed between transacting and non-transacting partners but also to ensure organizational resources are properly aligned to maximize ROI from affiliate marketing and partner sales activities. In subsequent articles, we will explore in greater detail how affiliate marketing management software applied to these five core areas can help to automate marketing and sales motions and allow businesses to scale profitably for years to come.
How ZINFI Automates Affiliate Marketing Management
The Marketplace Management module enables an organization to create a thriving marketplace where partners can sell their products and services to each other and to end-buyers in a private, invitation-only experience.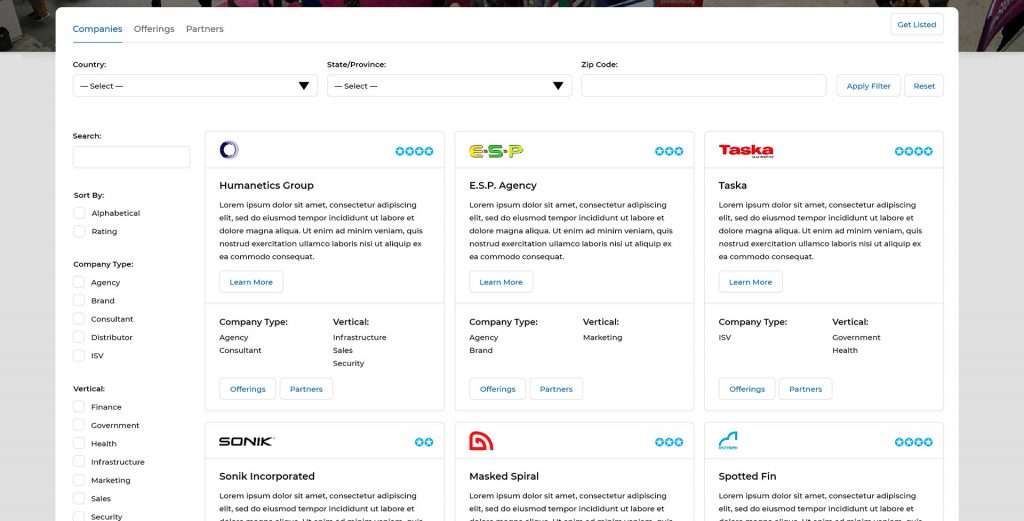 The Promotion Management module makes it easy for your affiliate marketing partners to promote content and products by leveraging UTM links and placing them on their websites. Our UTM links tracker allows you to automatically track which partner is generating which referrals.
 The Referal Management module enables your affiliate partners to register referrals manually or automatically via a link and advertising referrals. Automatically map each referral to a specific commission payment structure for both marketing and sales activities. Set up business rules to route referrals for automatic or manual approval flow.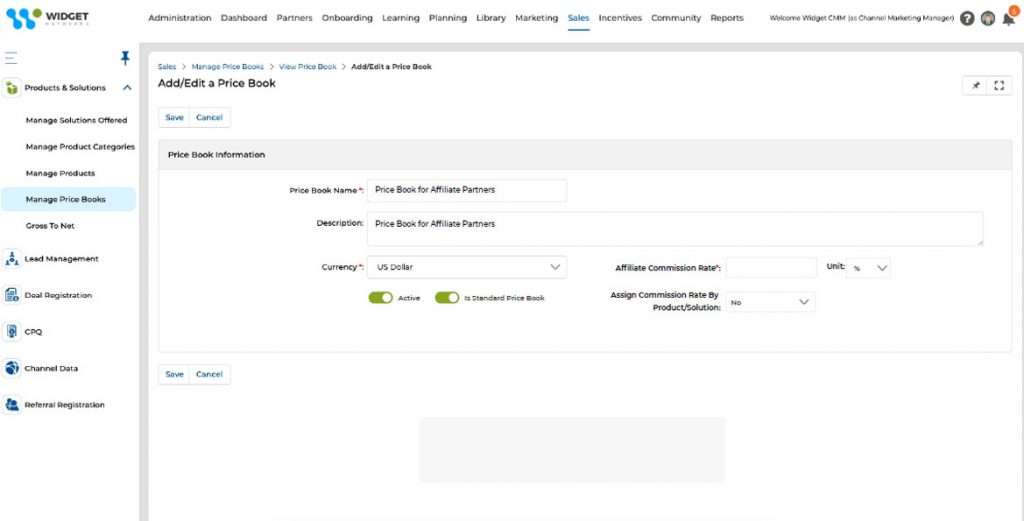 The Payment Management Module allows your affiliate partners to set up company and tax information to facilitate digital payments for their earned commissions. You can also enable partners to claim commissions manually or automatically for payments. Run performance analytics to understand.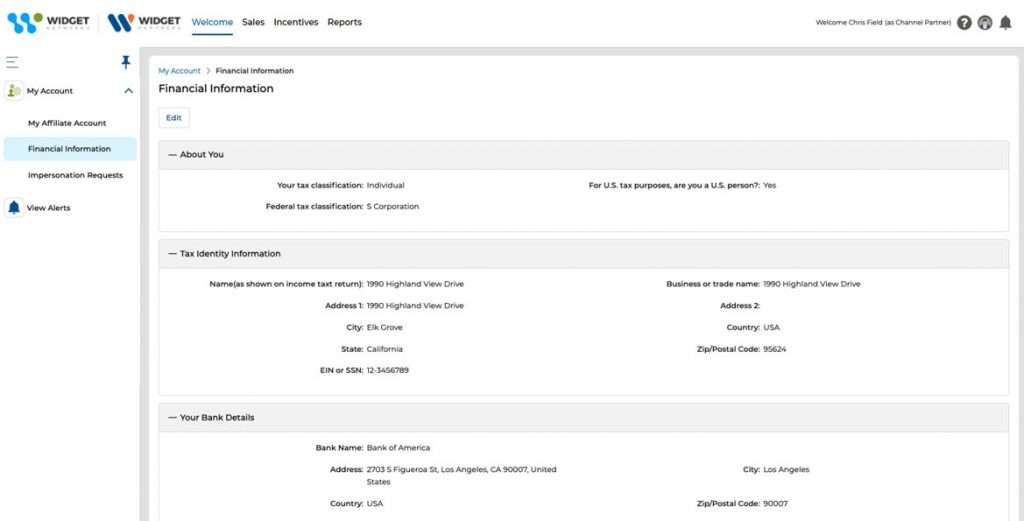 About ZINFI Technologies:
ZINFI empowers you with infinite pathways to scale your partner ecosystem and drive profitable growth.
ZINFI's Unified Channel Management Platform comprises a suite of highly configurable, intuitive Cloud Apps to manage Partner Relationship Management (PRM), Partner Marketing Management (PMM), and Partner Sales Management (PSM).
ZINFI accelerates connections, collaboration, and commerce between you and your partners, opening a world of visibility, predictability, and control.
ZINFI Technologies, the leader in Unified Channel Management (UCM) innovation, enables vendors and their channel partners to achieve profitable growth predictably and rapidly worldwide. Headquartered in Silicon Valley, USA and founded by channel veterans with extensive global channel management experience, we at ZINFI see an immense opportunity to build high-performing sales channels by deploying an easy-to-use, comprehensive Unified Channel Management platform that streamlines and manages the entire partner lifecycle.
ZINFI's Unified Channel Management innovation incorporates four core state-of-the-art SaaS applications— Affiliate Marketing Management, Partner Relationship Management automation, Partner Marketing Management automation, and Partner Incentives Management – which enable organizations selling via the channel to integrate the full spectrum of channel partner management activities—from recruitment, onboarding, training, and certification to lead management, co-branded demand generation, sales performance and success, and on to fulfillment and renewal management. Powered by the efficacy and superior experience of ZINFI's UCM solutions, any organization can build a high-performing channel and realize increased ROI from partner sales. In 26 countries, these three core UCM SaaS applications are also locally supported by ZINFI's global marketing services team members.
The word ZINFI, to us, means Zero to Infinity—reflecting our mission to enable customers, employees, and communities to realize their infinite potential. In its most applied form in our day-to-day existence, the word refers to an analytical and mathematical approach to marketing and sales methodologies. This approach allows our customers to realize the true potential of their products and services and continuously grow their business via the channel.